Information for the 15th June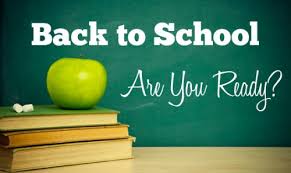 5 June 2020
5th June 2020
Dear Parents and Carers,
Thank you for patience as you await further information regarding school reopening.
The government says the reopening of school to children in YN, YR, Y1 and Y6 on 15th June will be dependent on a number of conditions being met but ultimately the decision to allow your child to return or not rests with you. So hopefully the following detailed information will guide your decision making. Your decision will be personal to you and your family and NO FINES will be issues to parents who choose to keep their child at home.
Children in nursery, reception, year 1 and year 6 will only be in school Monday to Thursday so that deep cleaning can be undertaken on a Friday. If your child is in a Key worker group, they will be able to attend school on a Friday and their area will be deep cleaned after they have left.

School will not feel 'normal' - children will be in small groups 'Bubbles' and may not be with their usual class teacher, teaching assistant or classroom.

Break and lunchtime will be staggered so the groups do not meet.

Start and finish times will be staggered with 15 minutes between each group arriving/leaving.
Stagger drop-off and pick-up protocols collection times that minimise adult to adult contact are as follows:
Key Worker children will be dropped at school from 8.15am until 8.40am
KS1 and EYFS will be dropped at school from 8.45am until 9am
KS2 children will be dropped at school from 9.05am until 9.15am
We will have a one way system in place. Parent and children will enter school through the main gate to the school building. YOU WILL NOT BE ALLOWED TO ENTER SCHOOL VIA THE NURSERY GATE - IT WILL ONLY BE THE MAIN ENTRANCE. The children will wash their hands and go to their bubble. Parents will then leave walking around school to the exit next to nursery. A senior member of staff will be at the main entrance and exit each day. Classroom doors will NOT be open therefore no parents can stop or make adult/child contact.
Key worker children will be picked up at school from 2.45pm until 3pm
KS1 and EYFS will be picked up at school from 3.05pm until 3.20pm
KS2 children will be picked up at school from 3.25pm until 3.40pm
Only one parent will be allowed to collect/drop off and will not be allowed to wait around school property.

We will not be able to provide breakfast and afterschool club as we will need to keep groups of children apart.

Children will have their own desk and will have to remain in the same seat throughout the week apart from outdoor break and outdoor lunch times.

Children requiring first aid will be tended to by staff wearing a mask and gloves and sadly we will not be able to comfort children with a cuddle if they are upset.

Staff will not be able to adhere to the planned curriculum for your child's age group.

We will still need to provide childcare for the children of key workers – those children will need to remain in separate groups so as not to come into contact with children in other groups.

Home learning will continue to be provided for children to complete at home.

The free school meal voucher system will still provide vouchers for parents who chose to keep their children at home. Children attending school in YR and Y1 will be provided with a free school meal.
None of the above fits with our philosophy as a caring, Catholic school but is necessary in order to follow the government guidance and make school as safe as we can make it. Our staff chose to work with children because they care not only about children's academic development but also about their emotional well-being. It is sad that we will have to work this way but it will be necessary in order to keep children and staff safe.
I understand that home educating your child is difficult and at times you will need a break. We understand that there will be days when you or your child can't face completing learning tasks. That is fine – your child's emotional well-being is incredibly important and we can all catch up with learning when it is safe for all children to return to school even if that means repeating parts of the curriculum.
I hope that I have given you enough information to allow you to make an informed decision on what is right for you and your family.
Thank you for your support at this difficult time.
Please stay safe and take care,
Headteacher